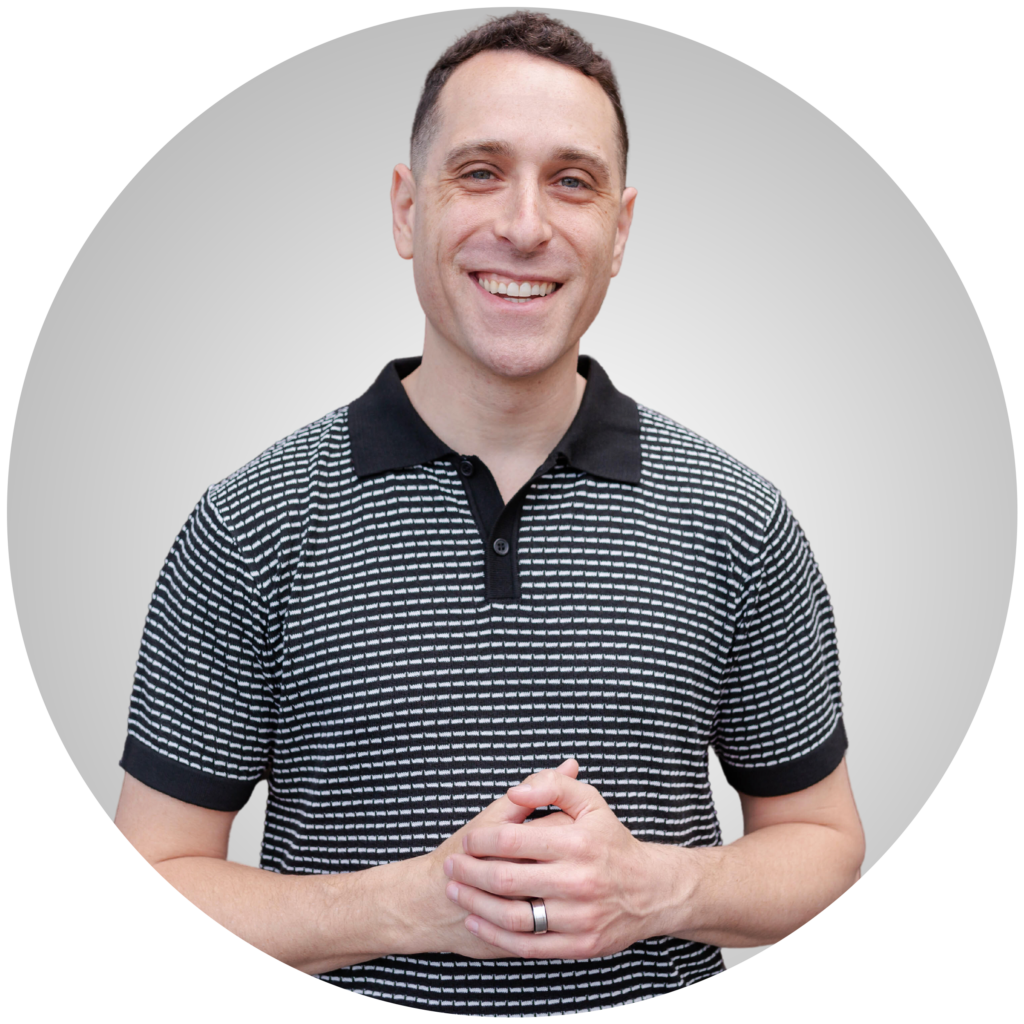 Erik Xavier Raj:
(Formerly Erik James Raj Patrón)
Born and raised in Jackson, New Jersey. I'm the son of a Puerto Rican father and Polish mother, and I lived with my maternal grandparents who immigrated to the United States from Poland. (Side note, I legally changed my name after I graduated from high school to pay tribute to these grandparents, John and Jean.) Growing up in a mixed heritage and multicultural environment has provided me with a unique perspective on the world, and an appreciation for communication and art.
From a young age, I was drawn to communication through artistic expression. My grandparents always encouraged me to share who I was through various artistic endeavors. Whether drawing comics or playing music, I always found true glee in creating art. As time has progressed, my passions in art naturally evolved. Now, through my career as a speech-language pathologist and a video game designer, the artist in me is alive and well thanks to the clinical experience crafting that I get a chance to do daily.
Speech-Language Pathology:
I feel blessed to be a part of the remarkable field of speech-language pathology. I'm a certified speech-language pathologist through the American Speech-Language-Hearing Association who is licensed to practice in the states of New Jersey and Michigan. As a clinician, most of my services are through internet-based telepractice where I provide teletherapy to clients across the states of New Jersey and Michigan. I predominately work together with school-aged children and adolescents who have various speech and language difficulties, and I have a special interest in the assessment, treatment, and ongoing support of young people who stutter.
It's my belief that speech-language therapy not only benefits an individual's ability to communicate, but it also increases one's overall confidence and courage. I'm absolutely committed to inspiring all my clients to reach higher with their communication and to do great things with their voices. For as long as I'm on this planet, it's my mission to provide each person on my caseload with a positive and memorable communication learning experience that sparks a passion for persistent talking and lifelong growing.
Video Game Design:
I believe in the power of video games, and I've seen, firsthand, how they can positivity impact children and adolescents with various speech and language difficulties. In an attempt to better understand video games, I often reverse engineer them to fully understand the most important fundamentals that make those digital creations engaging and exciting. As a video game designer, I find great joy in planning stories, writing character dialogue, sketching graphics, testing game mechanics, and collaboratively working with others to help produce final versions of video games that resonate with players.
I think deeply about user experience and how natural or unnatural it is to interact with and within a unique digital world. This allows me to infuse stories and characters into digital systems that respond to every possible action a person could take during the course of playing an original video game. Through countless prototypes to see what works well and what should be omitted, I strengthen my problem-solving skills as I take a video game from the idea stage all the way to final completion.
Digital Technology:
Tablets and mobile devices have cemented their place within most of today's K-12 learning environments. As a veteran iOS app developer who has created numerous award-winning educational apps for school-aged children and adolescents with communication difficulties, I believe I possess a true understanding of 21st century learning. I've provided over 150 in-person and virtual educational seminars to school districts, private practices, and professional organizations across the United States, as well as in Canada, the Czech Republic, Iceland, Poland, South Africa, and Turkey on the topics of apps and digital technology.
Beyond iOS app development, I've launched dozens of websites that were designed to help elicit speech and language development in school-aged children and adolescents. Collectively, my websites have received tens of thousands of visitors per year from countries beyond the United States, such as Australia, Canada, New Zealand, the United Kingdom, more.
Employment:
In addition to being a private clinician, I work at Monmouth University (West Long Branch, New Jersey) as an associate professor within the School of Education in the Department of Speech-Language Pathology. I'm also the director of the Meaningful Digital Experiences Research Lab, which is housed within Monmouth University's Center for Speech and Language Disorders. Everyone at Monmouth University is awesome and I'm certainly MU proud. Go Hawks!
Also, each August I have the honor of being a facilitating speech-language pathologist at the Michigan-based Camp Shout Out. This summer camp for young people who stutter allows me to participate in a hands-on, unique training opportunity with some of the most forward-thinking and talented clinicians around. Being a part of this residential, interactive therapeutic experience in a traditional summer camp environment continues to mold me as a clinician.
Education:
I obtained my Bachelor of Science degree in Speech Pathology and Audiology from Stockton University in Galloway, New Jersey. I then earned my Master of Science degree in Speech-Language Pathology from Misericordia University in Dallas, Pennsylvania. Lastly, I received my Doctor of Philosophy degree in Communication Sciences and Disorders, with a concentration in Digital Technology, from Wayne State University in Detroit, Michigan as a Thomas C. Rumble University Graduate Fellowship recipient, with additional support from the Kosciuszko Foundation and the American Speech-Language-Hearing Foundation.
Additionally, I completed the Games for Teaching and Workplace Learning Microcredential from California State University, Fullerton. This competency-based learning opportunity has enabled me to develop a "gameful mindset" which, I believe, helps me to connect better with today's gamer generation of learners. Through fully understanding the mechanics, dynamics, and aesthetics of a game, I'm able to design even more fun and engaging therapeutic experiences for the clients on my caseload.
Gratitude:
I stand on the shoulders of giants and value the understanding gained by other top-notch thinkers who have inspired me and continue to graciously mentor be throughout my journey as a speech-language pathologist and video game designer. Thank you to Glen Tellis (Misericordia University, Dallas, Pennsylvania), Derek Daniels (Wayne State University, Detroit, Michigan), Michael Barbour (Touro University California, Vallejo), Kristin Chmela (Chmela Communication Center, Buffalo Grove, Illinois), and Yao Du (University of Southern California, Los Angeles). Those five individuals embody the highest levels of intelligence, creativity, and most importantly – kindness. Without them, I wouldn't be able to do what I do.
Lastly, I'd like to thank my wonderful wife, Natalie, and my two terrific sons, Robert and William. Being a lifelong partner to those three absolutely colors every aspect of my day-to-day. Hands down, I'm the luckiest man in the world because I get to be Natalie's husband, and Robert and William's father.