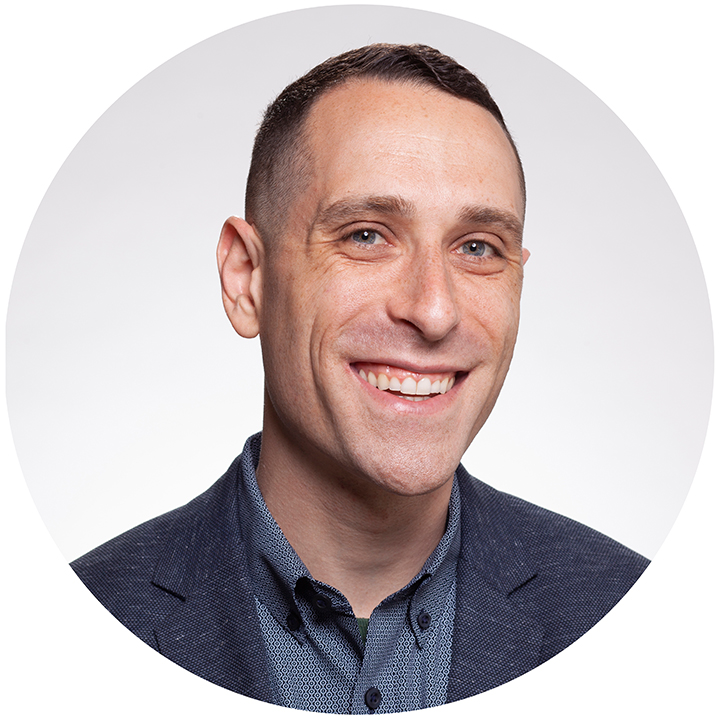 Me, in a nutshell:
My name is Erik X. Raj and I feel blessed to be a part of the remarkable field of speech-language pathology. I'm a fully certified speech-language pathologist through the American Speech-Language-Hearing Association who is licensed to practice in the states of New Jersey and Michigan. As a clinician, a majority of my services are through Internet-based telepractice where I provide teletherapy to clients across the states of New Jersey and Michigan. I predominately work together with school-aged children and adolescents who have various speech sound and language difficulties, and I have a special interest in the assessment, treatment, and ongoing support of young people who stutter.
It's my belief that speech-language therapy not only benefits an individual's ability to communicate, but it also increases one's overall confidence and courage. I'm absolutely committed to inspiring all of my clients to reach higher with their communication and to do great things with their voices. For as long as I'm on this planet, it's my mission to provide each person on my caseload with a positive and memorable communication learning experience that sparks a passion for persistent talking and lifelong growing. No matter where my career takes me, I know that my incredible clients have taught me much more than I've ever taught them, and for that, I'm more grateful than I can ever express.
Where I was educated:
I obtained my Bachelor of Science degree in Speech Pathology and Audiology from Stockton University in Galloway, New Jersey. I then earned my Master of Science degree in Speech-Language Pathology from Misericordia University in Dallas, Pennsylvania. Lastly, I received my Doctor of Philosophy degree in Communication Sciences and Disorders from Wayne State University in Detroit, Michigan as a Thomas C. Rumble University Graduate Fellowship recipient, with additional support from the Kosciuszko Foundation and the American Speech-Language-Hearing Foundation.
My commitment to on-going growth:
Because I understand that we're all works in progress, I have an unending devotion to lifelong learning. Since graduating with my advanced degrees, I've received numerous awards for continuing education from the American Speech-Language-Hearing Association's Continuing Education Board. Specifically, I've accumulated over 200 registered hours of continuing education in topics that revolve around cognitive behavioral therapy, as it relates to people of all ages with communication and swallowing difficulties. It's my belief that if we, as clinicians, are able to help our clients become more self-aware of inaccurate or unhelpful thinking, we're more able to help them to see their challenging situations with greater clarity, and thus, help them to respond to those situations in more effective ways.
Where I currently work:
I currently work at Monmouth University (West Long Branch, New Jersey), which is right on the Jersey Shore. It's wonderful to be a part of the Department of Speech-Language Pathology and Monmouth University's Center for Speech and Language Disorders. Everyone at Monmouth University is awesome and I'm certainly MU proud. Go Hawks!
Where I used to work:
I used to work for the Hamilton Township School District (Hamilton, New Jersey), Woodward Academy Charter School (Detroit, Michigan), and the Edison Township School District (Edison, New Jersey). Within all three of my previous places of employment, I've learned a great deal and met a massive amount of terrific people.
What I do during the summer:
Each August, I have the honor of being a facilitating speech-language pathologist at the Michigan-based Camp Shout Out. This one-of-a-kind sleep away summer camp for young people who stutter allows me to participate in a hands-on, unique training opportunity with some of the most forward-thinking and talented clinicians around. Being a part of this residential, interactive therapeutic experience in a traditional summer camp environment continues to mold me as a clinician.
My digital technology endeavors:
Apps and mobile devices have cemented their place within most of today's K-12 learning environments. As a veteran iOS app developer who has created numerous award-winning educational apps for children with communication difficulties, I believe I possess a true understanding of 21st century learning. I've provided over 150 in-person and virtual educational seminars to school districts, private practices, and professional organizations across the United States, as well as in Canada, Poland, the Czech Republic, Iceland, and South Africa on the topics of apps and digital technology. It's always a pleasure to consult and collaborate with other innovative clinicians and educators.
In addition to iOS app development, I've created dozens of open-ended websites that were designed to help elicit speech and language development in children. Collectively, my web-based creations have received tens of thousands of visitors per year from countries such as the United States, Canada, the United Kingdom, Australia, New Zealand, and more.
Most recently, I have been digging deep into the exhilarating world of video games in an effort to fully understand how they can be best infused into the therapeutic experience of individuals who are receiving speech and language services, whether in-person or virtually. This has led me to creating SLP Video Games, an online collection of over ten HTML5-based video games that each have over 1,000 speech and language therapy flashcards build directly within each video game's pause screen.
My non-professional interests:
It's my belief that none of us should ever be all work and no play. That's why I make it a point to have several non-professional interests – some of which include Polish language learning and studying Polish rap lyrics, playing the bass guitar in a rock band called City Vision, reading books by David Eagleman, and listening to really cool podcasts like the Lex Fridman Podcast and the Pixel Therapy Podcast. So yeah, in short, I'm a cool dude. 😉
Want to be notified when a new blog post goes live? Join my newsletter and I'll let ya know!