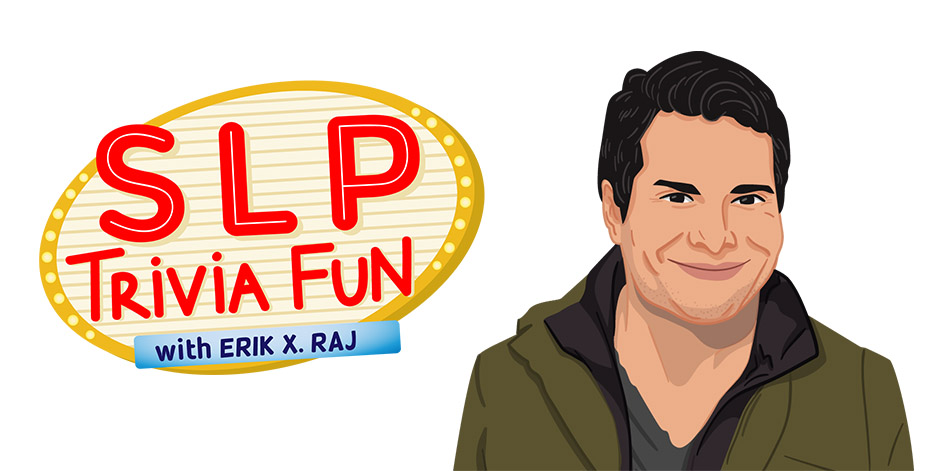 Hooray for the 5th episode of SLP Trivia Fun! It was honestly a pleasure to have John Gomez, from Los Angeles, California, on this latest installment to talk about a bunch of movies that kinda have to do with communication difficulties or disorders. And here's the thing, John really knows about movies because in addition to being an awesome SLP, he's also a documentary filmmaker. But not just any documentary filmmaker; he's the man behind the award-winning documentary called When I Stutter.
Grab a tub of popcorn and let's get rockin'!
Would you consider yourself a movie buff? If so, this episode is for you! John and I explored some questions that included:
Who played the part of Temple Grandin in the 2010 biographical drama film of the same name?
Who played the part of King George VI in the 2010 historical drama film called The King's Speech?
And more!
In closing . . .
There really are so many similarities between being a clinician and being a documentary filmmaker and I throughly enjoyed exploring all of that with John. This episode is jam-packed with goodness and just so you know, if you're a fan of Star Wars and Arnold Schwarzenegger, you'll giggle A LOT during a couple of parts. Trust me. So yeah, give episode number 5 a listen right HERE and let me know what you think. Thanks!
Want to be notified when a new blog post goes live? Join my newsletter and I'll let ya know!